supplementary travel insurance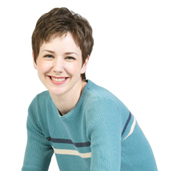 Whether you're exploring the world, or just another country, concern about medical insurance shouldn't cloud your mind as you travel. That's why we offer supplementary travel insurance plans that make it easy to ensure you and/or your family are fully covered in the event of sickness, injury, or even death.
Regular health insurance can leave gaps in coverage, especially when you're traveling internationally. Traveler's assistance insurance fills in those gaps, providing extra coverage in the event of an emergency. Things like emergency evacuation and transportation costs are all covered with supplementary insurance, and our 24-hour call center is always here to help.
You have enough to worry about when you purchase assistance insurance through Rust & Associates, you will have the peace of mind that comes with knowing you don't have to worry about health and emergency insurance while you're abroad.
For just $9.00 per month with a 3-month minimum, you can enjoy your international travels and have peace of mind with the following coverage benefits:
Emergency Evacuation/Repatriation: $250,000 benefit
Repatriation of Mortal Remains: $50,000 benefit
Emergency Reunion: $12,500 benefit
Worldwide Assistance Services
24-hour Toll-Free Call Center
Explanation of terms listed above:
Emergency Evacuation: Your medical condition warrants immediate transportation from the place where you are injured or sick to the nearest hospital where appropriate medical treatment can be obtained.
Repatriation: After being treated at a local hospital, your medical condition warrants transportation to your home country, to obtain further medical treatment or to recover.
Repatriation of Mortal Remains: Your body will be returned to your home country if you die during your coverage period.
Emergency Reunion: When you are traveling alone and are hospitalized for more than 3 days, economy round trip transportation to the place of hospitalization will be provided to a person chosen by you. The maximum benefit also includes reasonable expenses for lodging and meals for this person while you are hospitalized for a period not to exceed 15 days.
We welcome the opportunity to give you a customized assistance insurance quote and get you well on your way to wherever your travel plans take you!