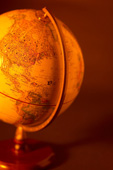 international student assistance plan
For just $9.00 per month with a 3-month minimum, you can enjoy your international travels and have peace of mind with the following coverage benefits:
Emergency Evacuation/Repatriation: $250,000 benefit
Repatriation of Mortal Remains: $50,000 benefit
Emergency Reunion: $12,500 benefit
Worldwide Assistance Services
24-hour Toll-Free Call Center

Explanation of terms listed above:
Emergency Evacuation: Your medical condition warrants immediate transportation from the place where you are injured or sick to the nearest hospital where appropriate medical treatment can be obtained.
Repatriation: After being treated at a local hospital, your medical condition warrants transportation to your home country, to obtain further medical treatment or to recover.
Repatriation of Mortal Remains: Your body will be returned to your home country if you die during your coverage period.
Emergency Reunion: When you are traveling alone and are hospitalized for more than 3 days, economy round trip transportation to the place of hospitalization will be provided to a person chosen by you. The maximum benefit also includes reasonable expenses for lodging and meals for this person while you are hospitalized for a period not to exceed 15 days.
We welcome the opportunity to give you a customized quote and get you on your way to the USA!