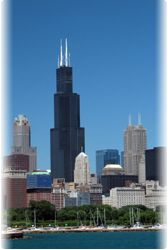 inbound individual & group health insurance | premier america
With the Premier America suite of insurance coverage plans, you can enjoy your stay in the U.S. and have peace of mind knowing that your medical benefits are taken care of. All three plans feature a Preferred Provider Network (PPO Network) that enables you to avoid costly out of pocket expenses, and all three plans meet or exceed all Visa requirements.
You are eligible for these plans if:
your passport is from a country other than the United States, and
the primary purpose of your stay in the United States is to participate in a sponsored or planned international exchange activity.
For just $300 per month, you can secure additional coverage benefits with the Premier America Advantage plan:

Medical Expense Benefits

$100,000 maximum benefit per injury or illness
$50 deductible per injury or illness
In the PPO Network, plan pays 100% of eligible expenses up to $5,000 once the deductible has been met, then 80% of the next $15,000 of eligible expenses, and thereafter 100% not to exceed the $100,000 maximum benefit per injury or illness.

Accidental Death & Dismemberment up to $15,000.